Cottondale High School FFA Webpage
Scurlock, NAAE Region V Secretary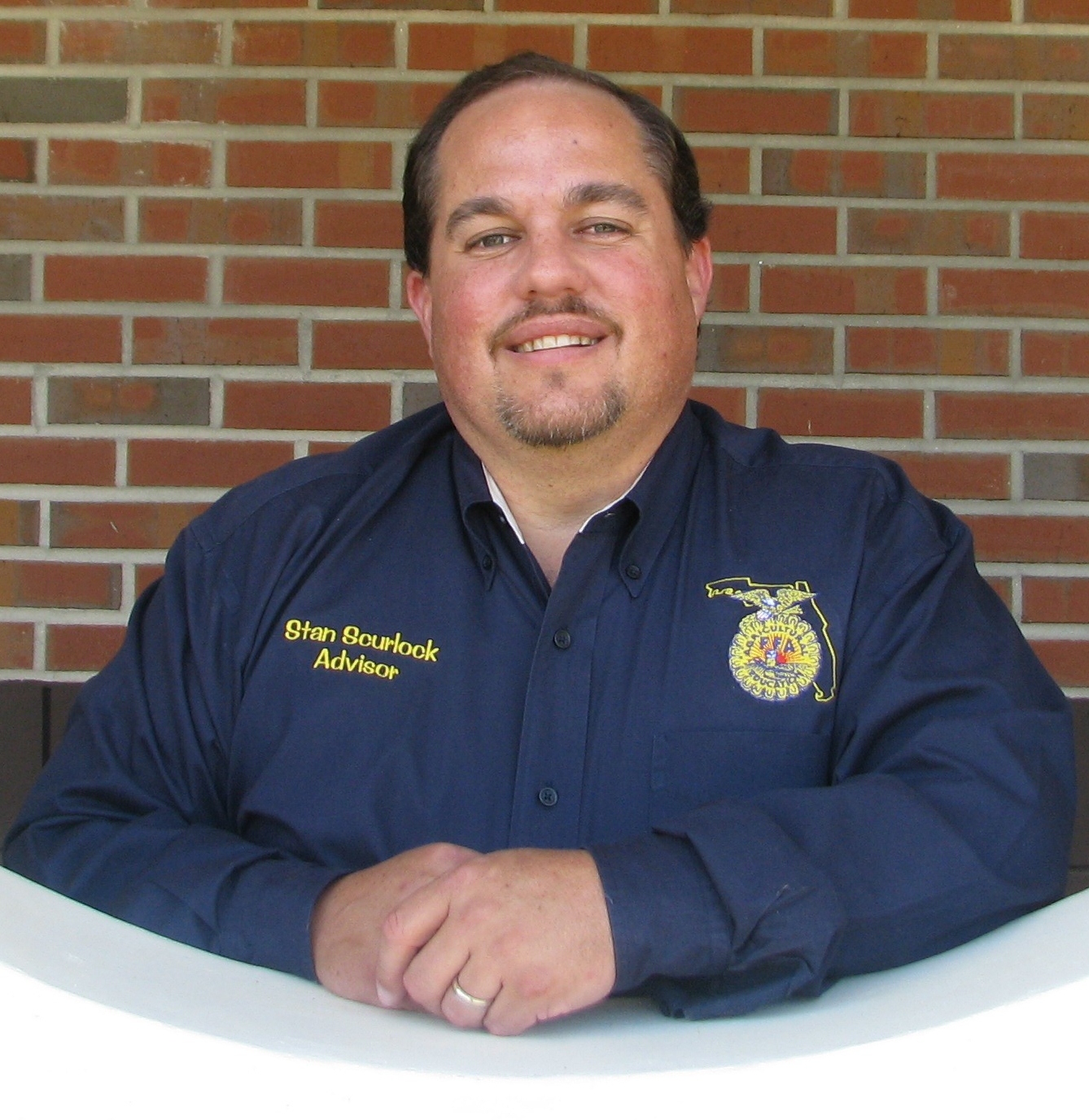 This past November at the National Association of AgriculturalEducators National Convention in Nashville, Stan Scurlock, Cottondale Agriculture Teacher and FFA Advisor, was elected unanimously to the position of Region V Secretary by his peers. He has been a member of the Florida Association of Agricultural Educators (FAAE) as well as the NAAE the past eight years. In the past, Scurlock has served as Area Representative and President of the FAAE. Region V consist of the following states; Alabama, Florida, Georgia, Mississippi, North Carolina, South Carolina and Tennessee.
Serving as a national officer is more than an "honor." It requires leadership, representation and commitment. It gives the local school and community visibility nationwide and enhances the opportunity for professional growth for the local teacher, agricultural education department, school and the community.
Scurlock has been teaching Agriculture in the Jackson County School System for the past eight years. He has taught at Sneads and is currently teaching at Cottondale, his alma mater. He is married to Wendy Scurlock and has two boys Josh and Jeremy.
Cottondale, Grand Ridge & Sneads FFA Chapters attend Ag on the Hill
On March 19th, the Florida Association of Agricultural Educators sponsored "Ag on the Hill" day for the FFA members from across the State of Florida. The purpose of this event is to promote agricultural education to Senators and Representatives at the state's capitol in Tallahassee. Early that morning local FFA members from the Cottondale, Grand Ridge and Sneads Chapters met with Senator Gaetz. They shared some issues they felt were important with him and listened to his response. Senator Gaetz also took the group on a tour of the Senate Floor and he described to them the process of making laws. After this visit the members were offered a tour of the House Gallery Floor by the Chief of Staff, Kathy Mears, from the House of Representatives. She informed them about the history and recent changes of the Gallery. Commissioner of Agriculture, Adam Putnam; Career and Technical Education Chancellor, Rod Duckworth and several other dignitaries delivered updates about the agricultural industry and education later that morning the Florida Cabinet to all the FFA Members attending. "Ag on the Hill" is an annual event sponsored by Florida Association of Agricultural Educators, The University of Florida and the Florida Department of Agriculture and Consumer Services.