Cottondale High School
Together we learn. Forever we succeed.
Cottondale High School is committed to providing a safe and challenging environment through a cooperative effort of school and community. This is conducive to the development of life-long learners who are capable of living productive lives in our ever-changing, complex world.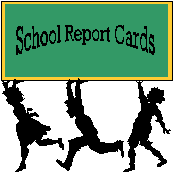 Report cards will be sent home Monday, October 20!
November 11 - Veteran's Day; student holiday/teacher inservice.
Attention parents: Could your child benefit from after-school tutoring and homework help? We still have room in our after school program! Contact the school or click here for more information!

Information for Student Athletes Regarding Physicals